Nice to meet you, my name is Hagit Lev and I am a family and divorce lawyer

I understand that if you have entered my site through Google or Facebook – and not through a friend's recommendation, then the thought of choosing a lawyer that will suit you – preoccupies you.
A bit about myself… My name is Hagit Lev and I am 45 years old, married with 2 lovely children, whose names represent the values upon which my life is based – good faith and purity of heart. From a young age, I knew and dreamed of becoming a family lawyer. I have always aspired and fought to do justice. During the school holidays, I took buses from Petah Tikva to the court in Tel Aviv to watch the hearings.
I watched family court hearings in the district court, which back then were open to the public and not anymore. Even then I saw that the law is really unequal between women and men and I saw it as injustice and unfairness, even then I realized that there is also a dignified way to end a marriage.
Strategy instead of tactics
One can exercise thinking instead of unbridled warfare. I graduated from law school more than 20 years ago and have been in the field ever since. My firm centers professional knowledge on issues of financial and economic aspects in divorce proceedings and every year, I hold a seminar for accountants, tax consultants, financial managers and lawyers from various fields. During these seminars, I explain that there are financial and legal actions that are important to take in order to enable proper conduct and protection of the business. The vast experience I have gained, will allow you to remain in financial and managerial control of your business and thus avoid paying huge sums in your divorce settlement.
Family Lawyer
It is important for me, as a divorce lawyer, to uphold the rights of my clients and achieve for them the best results. In divorce proceedings I examine different perspectives, alongside the legal aspect, so that I safeguard your interests and also maintain our uniqueness as a divorce law firm. After 20 years of experience I know how to get my customers what they deserve. Sometimes it requires assertive rigidity. Many describe me as "Still waters run deep", and this is one of the tactics that allow me to advance the process faster and achieve a better result. Each case on its own merits, however at the present point in time, my basic tip is to maintain discretion when it comes to your intentions and steps. The natural tendency is to approach the spouse in order to make him understand things differently. I can understand that. At the same time, in divorce proceedings the "rules" are different from those you knew before. Anything that will be said or done, will affect the process and the outcome and with my proper guidance, you will only say the things that will improve the results. My focus is to allow you to achieve what you deserve without hurting the people and the things which are important to you.   
I understand what you are going through and I know how to help you.
I would love to meet you and help you get through this period in the best possible way.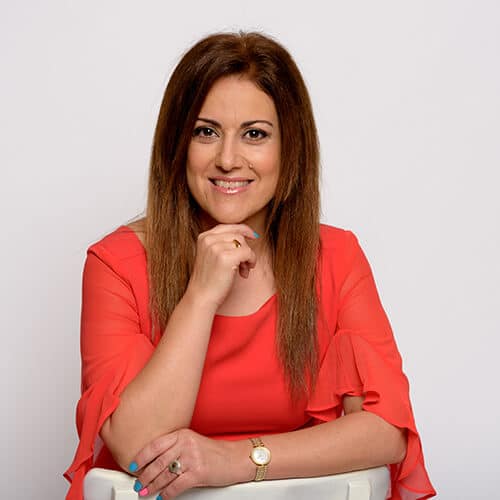 From my many years of experience in the field, I understand what you are going through and know how to help you.
Although the situation is not simple, I can reassure you and promise to make sure you get what you deserve without hurting those who are important to you!
Lev Hagit – Family and divorce lawyer
Engaged exclusively and uniquely in the divorce field for 20 years. Family mediator, general mediation, trained in collaborative divorce. Member of the Family Affairs Committee and the Bar Association's False Complaints Committee. Lecturer in Family Law and Mediation at the College of Management. Active participant in Knesset committees to examine the family cell crisis in Israel. Deals with all that relates to verdicts' outcomes and judicial decisions in the field of family law.
Adv. Hagit Lev – Creative prenuptial agreement
The firm has acquired specific skill in everything related to drafting financial and premarital agreements. I accompany the client along with other professionals from the fields of economics, real estate and the capital market. This work model allows me to provide the client with an optimal coverage of the potential options, as well as providing tools that will protect his assets and rights under a prenuptial agreement.
Representation in divorce lawsuits with a complex division of property
Complex divorce agreements
This activity requires creativity and building a unique legal strategy while addressing the needs of the specific client, as well as a deep understanding of the other party's positions as well as those of the other party's attorney. I believe that mere forceful representation does not serve the interests of the client, but only his ego. It is therefore important to conduct the procedure with determination and wisdom. I work in collaboration with experts in the fields of finance, the capital market and the economy, in order to provide a comprehensive response to the client's business needs as well. In addition, the firm works in collaboration with professionals in the therapeutic and psychological field, in order to address the needs of the client and his family, and especially to provide tools for dealing with the emotional side of the client and his minor children.
I have many years of experience in representing couples in the family court and in the rabbinical court. I have developed a specific skill in everything related to drafting and building agreements for the fair distribution of common property using the vast business experience I have gained. All this as part of my activity in everything related to family law and business. The vast knowledge and experience gained both in the secular rulings of the civil courts and in the halakhic rulings of the rabbinical courts, as well as in the framework of its legal studies and advanced training, which I make sure to conduct every year. Thus, I am capable of drawing up an agreement which will handle the potential loopholes in each case and in accordance to the specific situations I am faced with.
מטרת פגישת ייעוץ הינה
לתת לך ידע, ערך ותועלת